We live in a competitive world, therefore your business survival depends on how well you package your services or products to meet your target clients.  Your clients deserve the best they can get from you.
Therefore, this article will highlight twelve habits of highly effective language service providers, which you can adopt in order to enhance your business growth.  This information is based on my experiences with clients as a freelancer of over sixteen years in the language service industry
Efficiency and Effectiveness: By efficiency and effectiveness, I mean that you should use the least resources to achieve much, do things the right way and aim at quality. Similarly, you should target doing the right thing, the right way to achieve the intended result.
Proficiency: As a professional, you must have a good grasp of your knowledge area; whether as a translator, interpreter, editor, or proofreader. Identify the area in which you have the competitive advantage, and function in that capacity.  You may choose to focus either on business, legal, accounting, medical or engineering field.  Be known by what you know.
Honesty: Honesty has to do with ethics. You have to demonstrate transparency and high level of integrity as you relate with clients and colleagues.  Make your words your bond.  Distinguish yourself as a reliable and dependable  professional, and through this you will endear yourself to many clients.
Human Relations: The way you relate with people – both online and offline – matters a lot. You have to be friendly, and courteous. Everybody wants respect; so, demonstrate this not only with clients but also with colleagues, seniors, and juniors.   Respect is reciprocal, learn to give it so that you can receive it.
Eagerness to Learn: Your proficiency, efficiency and effectiveness in your service delivery depends on how current  you are with the developments in your field. Regular training, seminars, and workshops will keep you abreast of new technologies, business processes, and best practices  in the language industry.  In the words of Alvin Tofler, you must be willing to "learn, unlearn, and relearn"  inorder to be relevant.
Proactiveness: As a professional, you must develop the capacity to be proactive. This has to do with planning your work to meet delivery deadlines; anticipating the needs of clients and taking actions to meet such needs. It also involves preparing for opportunities, or creating one where none is forthcoming, as well as making adequate provisions to cope with anticipated work increase.
Client-oriented Service. You must be client-service minded. An age-old cliche, "In our business, customer is king" is still true today. The importance of customers in a business cannot be overemphasised.  Therefore, focus on customer satisfaction in your delivery, and they will reward you with their patronage effortlessly.
Principle and Flexibility: You must have principles and establish standards for yourself to guide you in your relationship with others, work quality, and communication style.  You should also be flexible enough to accommodate unavoidable emergencies or respond to last-minute distress calls from your client. All these will add to your value as a distinguished professional.
Time Management: You must be a good time manager. Beware of such time-wasters as procrastination, complaining, blame-shifting, or  goal-lessness. Invest your time judiciously; never take jobs more than your capacity, and be faithful to your delivery deadlines.
Team Work: You may or may not be a freelancer, yet you should develop the capacity to work with others, because no man is an island. A time will come when you will need an important information or a critical support. This is when the support of a colleague becomes valuable.  Therefore, identify your professional group, and be an active member.
Health Management: Health is wealth; you ned to take good care of yourself physically, emotionally, and spiritually. Your productivity is tied to your health therefore, never compromise your wellness.  Ensure you take balanced diet, adequate sleep, regular exercises, and apply ergonomics.  Listen to your body, and consult your doctor when necessary.
Family Care: If married, balance your work with your family care. Always seek the cooperation of your family members and factor them into your schedule.  Make yourself available to them, and maintain a work-life balance lifestyle.You can also build public profile that lists your skills, experiences and contact information.
In conclusion, highly effective language service experts usually belong to their professional associations.  For instance, Language Service Providers Association in Nigeria, or proz.com at global level because these are places where clients are sure to obtain the best hands to do their jobs.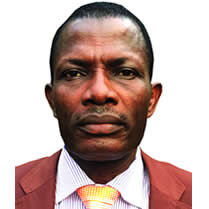 Samson Adeyekun is the MD/CEO of Business Health Support, Lagos.
Email:sofunbejnigltd@gmail.com.
Phone: +234 816 581 8592
Language Pair: English<>Yoruba<>Pidgin English