Language is defined as the principal method of human communication, consisting of words used in a structured and conventional way and conveyed by speech, writing, or gesture. (Oxford language).
Now, business is simply defined as an organization or enterprising entity engaged in commercial, industrial, or professional activities. Businesses can be for-profit entities or non-profit organizations.
In view of the above, Language Business can be said to be the act of getting involved or involving in activities of making language your professional entity through which you earn your means and pay your bills.
Language business is a multi-billion dollars Industry that is expanding daily around the world and, as you know, without language business many things would go wrong.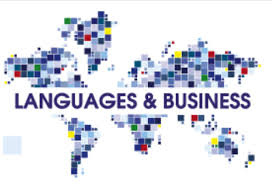 It will be worth knowing that anything professional business that requires training and hard work is not meant for everyone but for but only for professionals. It is really unfortunate that non-professionals are massively infiltrating the language business.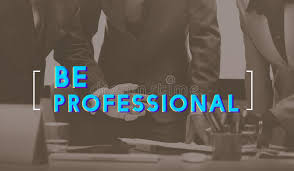 However, language service requires dedication, training, patience, and perseverance; it is not for quacks, or for people who are looking for a quick-fix business.
Therefore, you need these requirements amongst others to succeed in the language service business:
Knowledge of at least two languages
Get required training in the relevant CAT Tools.
Get a degree or certificate in a language or related course.
Be computer
Identify your target audience
Register as a member of a language association
Register your business in your country of operation.
You can be involved in language business as;
A translator. You are a translator if you translate from one language to another and you operate as a freelancer.
An agency. You run an agency, and act as the middle person between the language service users and language service providers.
There are basic requirements that will make you relevant in the language service business.  These include:
Official registration of yourself or business with the official government agency of your country. For example, Corporate Affairs Commission (CAC) in Nigeria.
Get a good website for your business.
Launch your business on translation sites like Proz.com., Translatorscafe, Translationdirectory, and on LinkedIn, etc.
If you are an agency, get qualified translators with experience in your unique chosen languages.
If you are a freelancer, always get updated with current issues in translation Industry.
Make sure you have connections in translation Industry as that will help you reach wider audience.
Don't be only a reader on social platforms but always promote your business always. Let people know what you do and how they should prefer you above others.
Get the necessary training in the field to be relevant.
Learn and invest in CAT Tools e.g. Trados, Memosource, MemoQ, etc.
Join a local and any international professional body in translation services
Always make it a duty to attend translation conferences and seminars
There are opportunities in the language business that will open you to diverse cultures.

Oluwatosin Adebomeyin is the CEO of Splendidtranslations Nig. Ltd.
Phone: +234 802 393 9404
Email: dir22004@gmail.com
Language Pair: English <>Yoruba<>Hausa<>Fulani<>Pidgin